Mediation, moderation and process support for teams, groups and
couples
Our relationships with other people – in a professional, activist or private context – are often exciting and fulfilling but can also be stressful and difficult to navigate. I would like to support you in overcoming challenges, crisis and conflicts and in understanding interpersonal dynamics. To me, it is important to give all parties space for their needs and emotions. My help in navigating a potentially hurtful conversation or as a moderator for a difficult meeting allows you to concentrate on your goals.
For companies, cooperatives,colletives and associations I also offer to moderate events and meetings and support internal processes. I facilitate conceptual meetings, conferences and methods such as world cafés or open spaces as well as workshops tailored to your individual needs. I have many years of experience in working with small and large groups in the profit and non-profit sector and I bring a broad range of methods to draw from.
Throughout my professional career, I have lived in different countries in East Africa for more than 5 years where I acquired a high level of intercultural competences as well as language skills in French, English and Kiswahili. Multilingual sessions are therefore welcome.
COVID-19
For my sessions, I adopt a range of protective measures which I am happy to discuss. In addition, you are welcome to contact me to find a suitable online format for your needs.
Focus on empathy and empowerment
After several years of consultancy abroad, I have worked as a certified mediator and psychosocial counselor in and around Leipzig since 2018. As I come across similar root causes for conflicts in my work again and again, I have also developed some workshops that I have already conducted in various contexts.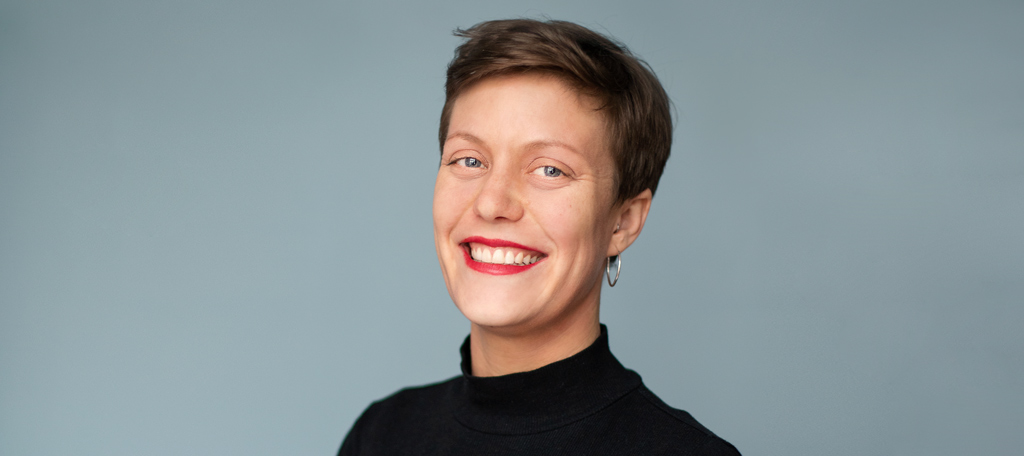 ▸ Relationship counseling
In my work I focus on empathy, meaning an open, accepting and caring  climate of discussion and em­pow­er­ment. I want to support people in recovering their agency after a crisis or conflict – for themselves and their group/ relationship/ team. Being aware of inter­sectionality in my work is very important to me. This means I do not look at different forms of discrimination in isolation, but rather focus on their inter ­connections and their origins in society as a whole.
Other important aspects influencing my work are my queer feminism and an awareness for power dynamics. 
2021 – Now

▸ Freelance work for Frauen für Frauen e.V. /
RosaLinde e.V.
▸ Educational work for the Radikalen Töchter
▸ Youth counselor for the German Children and Youth Foundation (dkjs)

2017 – 2020

▸ Training as mediator at Zwischenräume e.V.
▸ Training as psychosocial counselor
▸ Lay judge at Leipzig District Court


2013 – 2018

▸ Consultant on gender justice, HIV prevention and communication in Burundi and Rwanda, GIZ
▸ Organization and moderation of large-scale events


2009 – 2013

▸ Study "International Relations" TU Dresden / Université de Lumière Bujumbura
▸ Work as a freelance journalist

Mediation is a method of conflict resolution that can be used in many areas of life. An impartial mediator intermediates between conflict parties and thus helps create understanding in conflicts or disputes.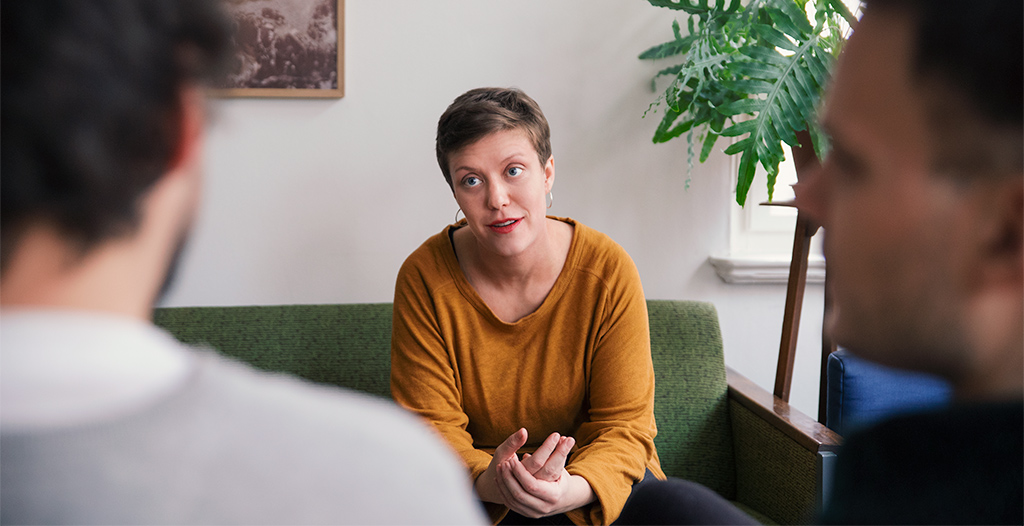 Since 2018, I have been accompanying groups, couples and teams as a certified mediator. My goal is to find solutions that take into account the interests of all parties involved. It is recommendable to consider consider a mediation when the conflict parties no longer feel they can communicate in an open or appreciative way or when they want support in conducting the conversation.
Mediation is impartial:
As a mediator, I support all sides and provide a framework that allows the conflict parties to present their views on the problem. The goal of mediation is to reach a joint agreement backed by all parties. Therefore, it is important that you make a voluntary and autonomous choice in favour of this procedure.
Mediation is confidential:
Everything you discuss within the mediation remains confidential. You alone decide to what extent you share the results of the mediation with others.
Experience has shown that mediation requires several sessions in order to move from identifying precise common goals and describing the conflict to a deeper understanding of the conflict dynamics and, in the end, to finding a solution and reaching a final agreement. Before we start into the process, we  will schedule a preliminary meeting in which all sides can check whether mediation is the right aproach for them to resolve the conflict. During this session, we also agree on the framework conditions.
I accompany monogamous and polyamorous couples as well as other forms of relationships going through challenging situations or conflicts. Having been queer and poly for many years myself, I know about the many negotiations and difficulties of relationships that exist outside the common picture society offers us. 
Through professional moderation techniques, questions, summaries and visualizations, I can give your meetings or events a clear structure.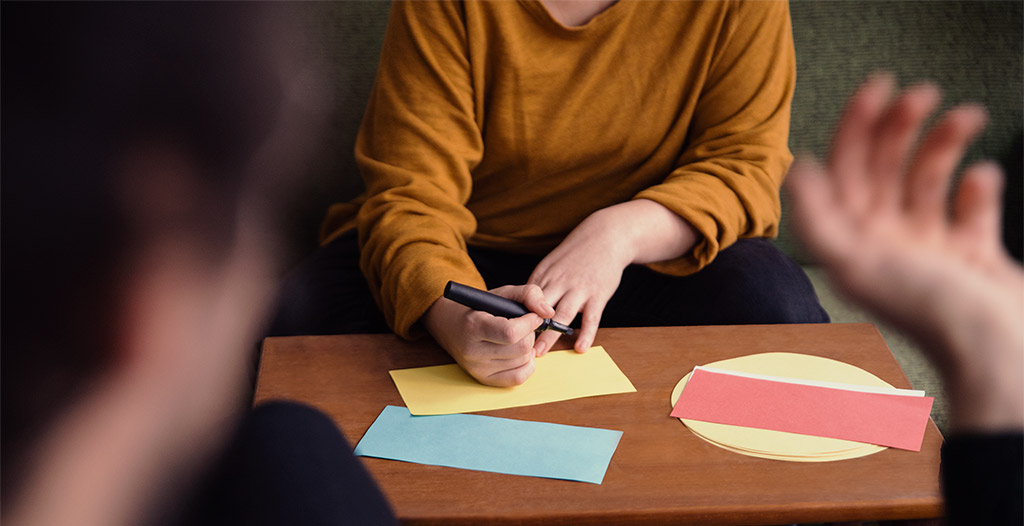 In order to discuss complex topics or to achieve a common result with many people, it can be very helpful to be accompanied by a person who is not involved.
My task as a facilitator is to structure meetings by keeping an eye on the time, focusing on the agreed topic and identifying and visualizing important results. I also support the group/team to ensure that communication is pleasant, helpful and constructive. For the purpose of a good preparation, I conduct one or more preliminary meetings. On that basis, I then coordinate the structure of a meeting with the whole group.
For multi-day retreats of associations, teams and groups, I prefer to moderate with a colleague.
Teams and groups face everyday challenges as well as structural change. Organizational realignment, changes within the team, self-reflection, internal restructuring or new strategic directions are often complicated and require a lot of time and resources.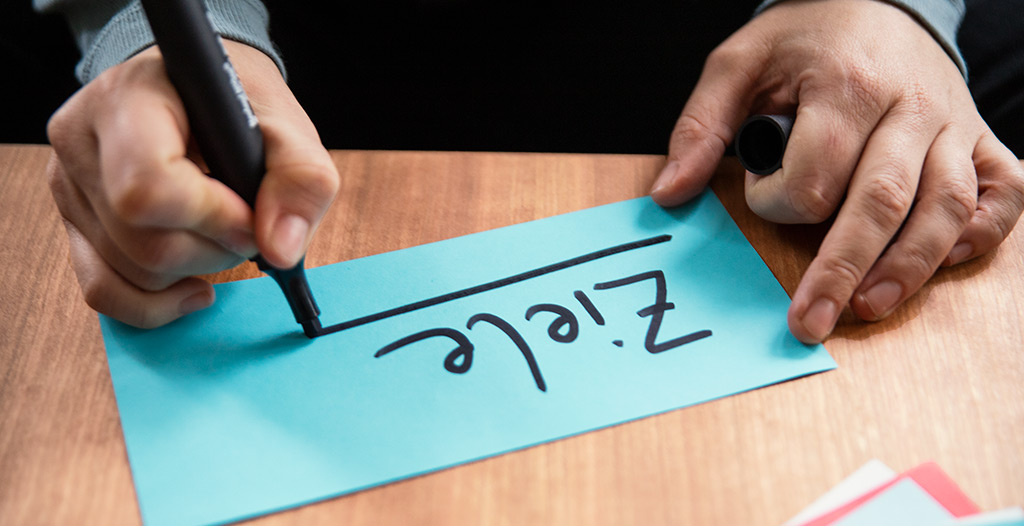 I support you in setting achievable goals in these processes and bringing them in line with existing procedures. In doing so, I constantly keep an eye on improving internal communication and cooperation.
For years I have been working with several groups and teams on a regular basis – some of them one or two times a year, others monthly. The duration and the content of the process support  depend on your needs.
I use different interventions from the areas of team development, organizational development, mediation, facilitation, coaching and non-violent communication in the  process- depending on the respective initial situation and objectives.
In my work I often experience that in addition to improving communication, clarifying conflicts or working on structures, individuals have a need to clarify issues for themselves. I offer individual sessions for professional reorientation.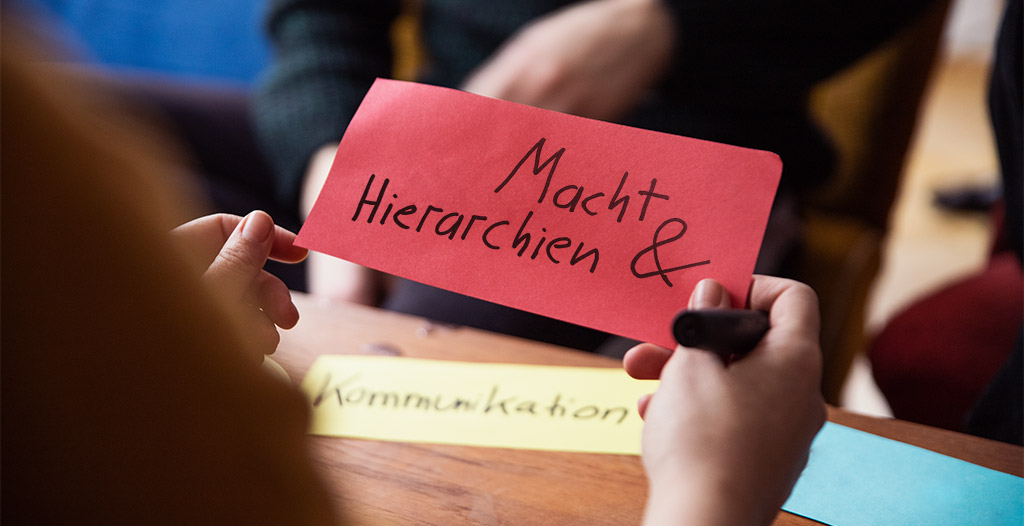 I offer various workshop formats for groups. Content, length and methods are of course variable and adaptable to your specific needs. I have experience both with teams from the public sector and companies and in an activist circles. Feel free to contact me with your wishes.
▸ Power and hierarchies in self-organized groups
▸ Theater pedagogical workshop on dealing with everyday sexism
▸ Living collectively with children
▸ Dealing with conflicts in groups
▸ Because Words Matter - Workshop on Gender-Sensitive Language
If you would like to work more intensively on a specific topic, I recommend a half-day, full-day or even multi-day workshop. In addition to sharing and creating knowledge, I focus on active participation and practical application of what has been learned.
Feel free to contact me via phone or email.
Anne Kerlin
Wiebelstraße 4a, 04315 Leipzig
My counseling room is only 100 m away from the Wiebelstraße stop (7) in a quiet building on the second floor. Access via the yard. Unfortunately, the house is not barrier-free, so the mediation/process support can also take place in alternative rooms if needed.